Carolines World | Ajda 8 aug 2012 14:50 by Ajda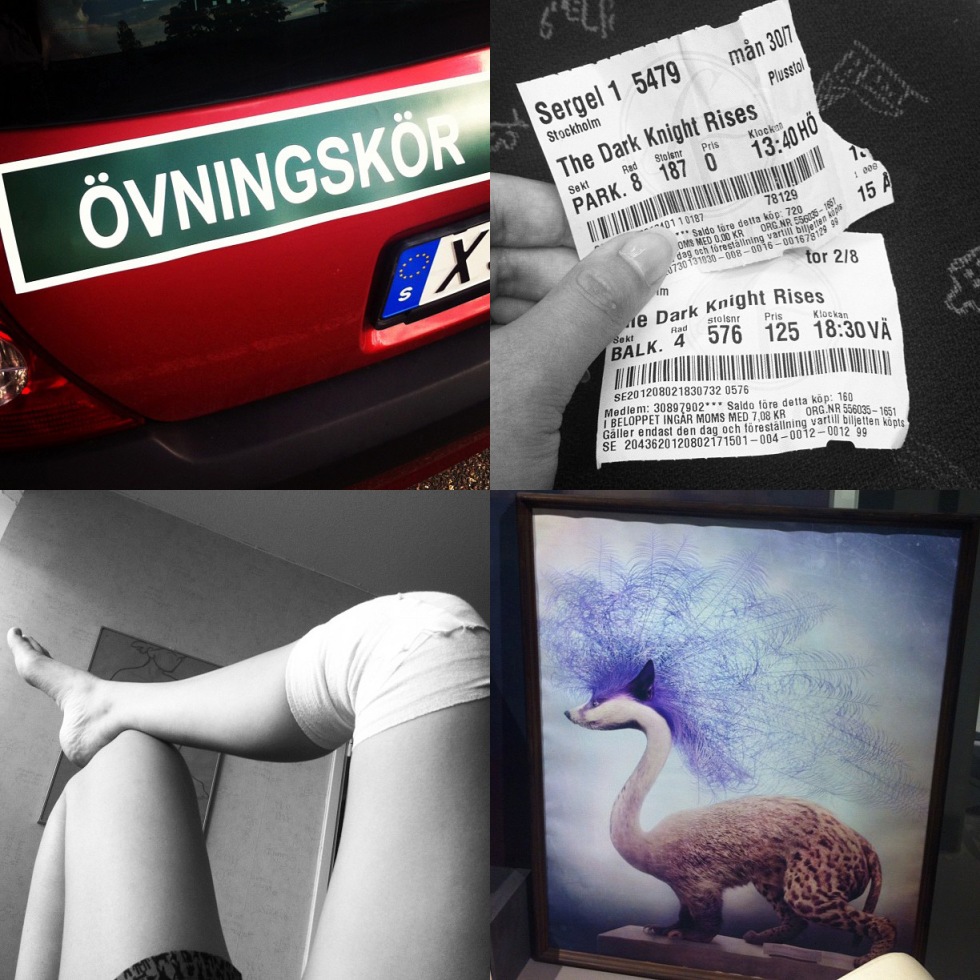 A few of my latest updates on Instagram!
Photo 1: I've started the process of taking a driver license. So I've been practising a lot this summer, hence the "practice driver" sign on the car.
Photo 2: I have a tendency of going to the cinema a lot, and last week I managed to see The Dark Knight Rises twice! Loved it!
Photo 3: My knee has been bothering me on and off for about maybe 6 months. I never had excruciating pain until, maybe two weeks ago. Went to the doctor and apparently I have "chondromalacia patellae" (??). I'm starting physical therapy soon!
Photo 4: Oh my! How I love this canvas! Saw it in a store the other day. It's apparently a part of the inspiration for Triwa's AW11 collection, check out more
here.
You may also like: