Carolines blog 24 apr 2010 11:38 by Caroline Blomst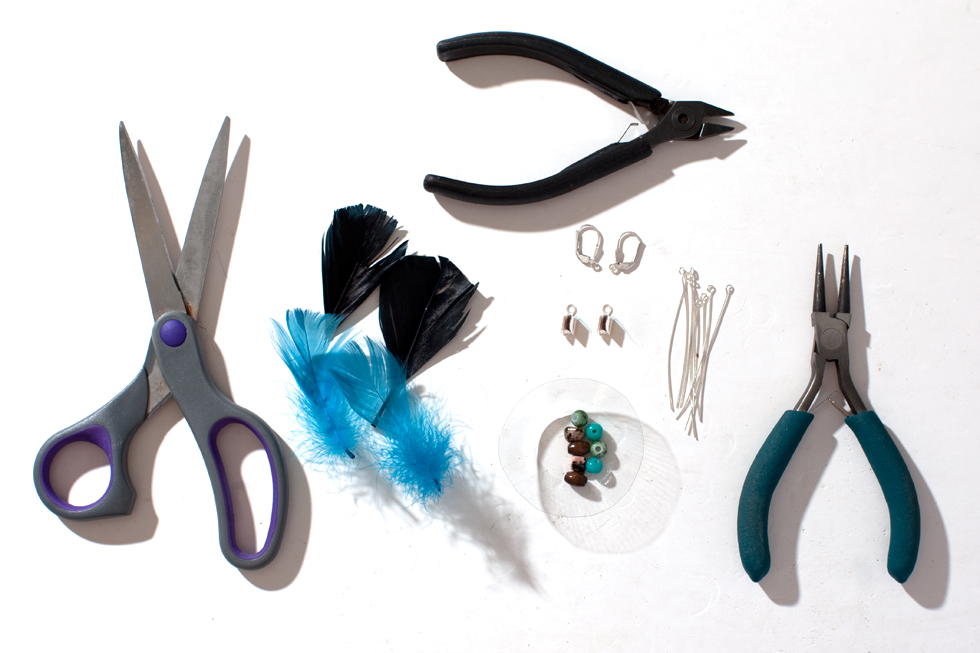 Har du precis som jag suktat efter de där 800 kronors örhängena från
Isabel Marant
? Eftersom jag inte riktigt är en örhängeperson så beslöt jag mig för att göra ett par själv till ett mycket bättre pris. Totalt gick allt på 95 kronor men då handlade jag inte på billigaste stället i stan och köpte dessutom själva örkrokarna som sitter i örat i sterling silver. Men det är ändå ett bra pris! Jag beslöt mig för att göra ett par i blått+svart.
Vad behövs?
Tänger
Sax
4 fjädrar
2 öronkrokar (delen som ska sitta i örat)
8 bitar av silverfärgad "tråd"
8 pärlor/stenar
2 klämmor till fjädrarna
Gör såhär: Klipp till fjädrarna i lagom storlek, fäst dem i klämmorna. Sätt ihop pärlorna med silvertråden. Sätt sedan ihop alla delar, fjädrarna, pärlorna och örkrokarna. Klart!
TRANSLATION!!! Been wanting those 80 euro feather earrings from Isabel Marant? I know I have! But I'm not really an earring person so I decided to make a pair on my own for less. The total was 9 euro for the earrings and then I didn't shop the stuff I needed at the cheapest place in town and I also got the more expencive sterling silver hooks for the ears. But still it's a great price. I decided to make blue+black earrings.

What you need:
Pliers
Scissors
4 feathers
8 pieces of wire
8 pearls/stones
2 hooks to fasten in ear (I got mine in sterling silver)
2 clasps for the feathers

Cut the feathers in a suitable size. Attach the wire to the stones and then to eachother. Attach the feathers to the clasps. Then put everything together. Done!
You may also like: