Carolines blog 14 okt 2010 20:01 by Caroline Blomst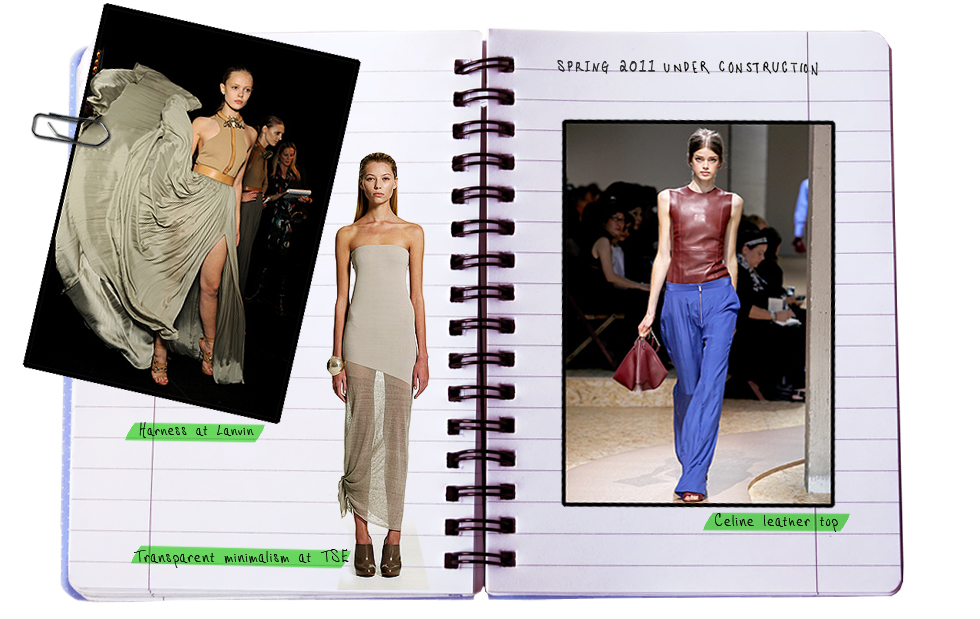 Våren under konstruktion. Tre trender som jag cravar inför våren och som passar fint med den minimalistiska stilen som jag gillar. Läderselen - Lanvin visade några och jag gillar! Grymt att bära till vilken bastpp som helst. Transparent - transparenta maxikjolar är hett - den här kommer från TSE. Läder - som detalj eller ett helt plagg. Här är en fin kombination från Celine.

ENGLISH!!! Spring under construction. Three trends I'm craving for spring and that works well with the minimalistic style that I love. Leather harness - Lanvin showed some and I absolutly love it! Totally edgy to wear on top of any basic top. Transparents - transparent maxi skirts is hot - this one is from TSE! Leather - on sleeves or for whole garnments. Here's a nice combo from Celine!
You may also like: