Carolines blog 22 okt 2010 19:57 by Caroline Blomst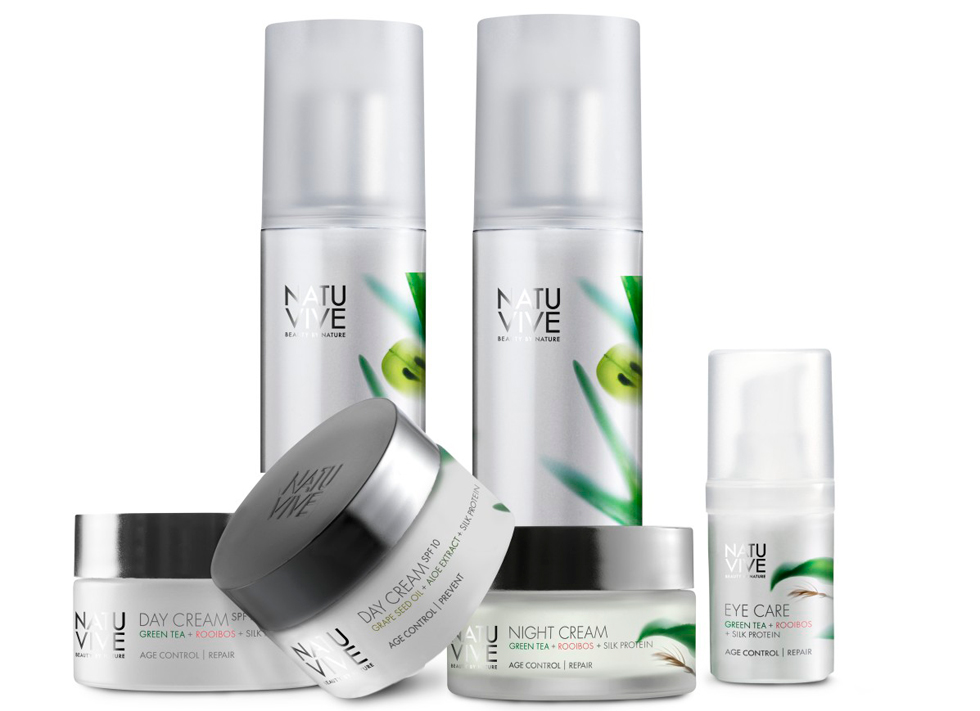 Jag har fått fem kompletta kit från Natuvives nya serie Age Control att ge bort till mina läsare. Varje kit innehåller en cleanser, en tonic lotion, en dagkräm, en nattkräm och en ögonkräm. Kittet innehåller allt man behöver för en komplett hudvård som bekämpar hudens åldrande. Produkterna innehåller 80-95 procent naturliga ingredienser. Aloe Vera-extrakt, Druvkärnolja, Grönt te och Rooibos samverkar för vårda och skydda huden på ett optimalt sätt. Natuvive Age Control är fri från parabener. Produkterna säljs endast på apotek. För att ha chans att vinna vill jag att du
motiverar i det här inlägget varför just du ska få ett kit.
Glöm inte skriva in din epostadress. Lördagen den 30oktober väljer jag 5 lyckliga vinnare så se till att lägga en motivering innan dess. Lycka till!!! Psst... Besök även Natuvives site
SläppTaget.nu
där du kan tävla om en oförglömlig resa!
ENGLISH!!! I have five skin care kits from Natuvive to give away to my readers. The kits are from Natuvives new series Age Control and contains a cleanser, a tonic lotion, a day cream, a night cream and an eye cream. Everything you need for a complete kin care routine that also helps prevent the skin from ageing. The products contains up to 95 % natural ingredients has no parabens and is sold only at farmacies. To win: Motivate why just you should ge the kit from Natuvive. Don't forget to give me your email. On saturday the 30 october I coose a winner so be sure to motivate before that date. Good luck!!! And don't forget to visit Natuvives site SläppTaget.nu where you can win an unforgettable journey.
You may also like: