Carolines blog 16 feb 2011 07:02 by Caroline Blomst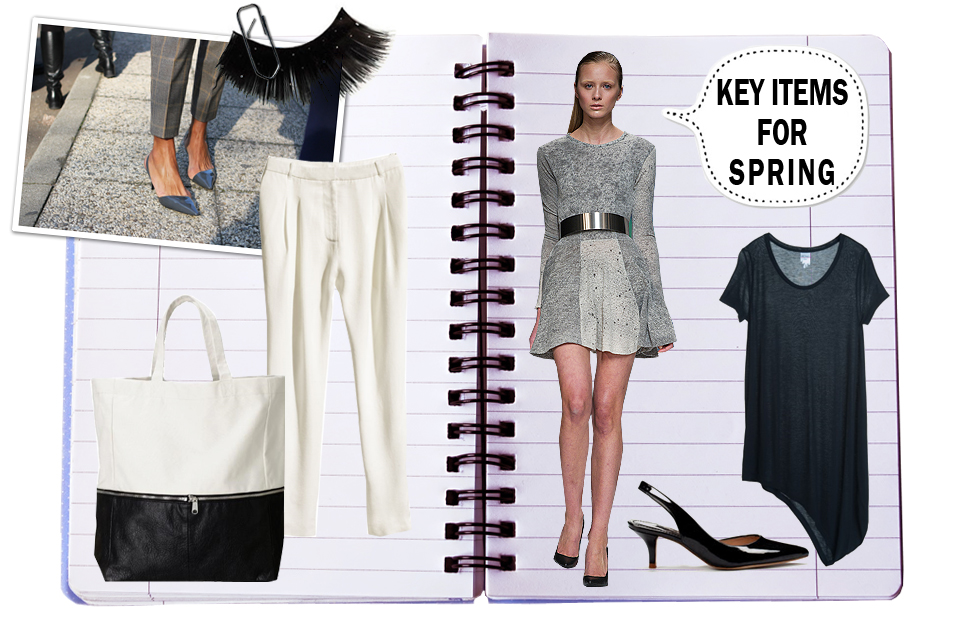 There are a lot of trends and a lot to choose from for spring. If I were to make a list of my top essentials it's very basic yet very fashionable. Here's my top pics!
--> Patent shoes. I took this pic in Milan during mens fashion week and I'm really inspired by the material, it goes great with anything.
--> A bag - a simple tote with details of leather and zippers is a great purchase for spring. This one is from H&M and will be in store soon.
--> All white is my favoite trend. I love these pants from H&M (in store in april I think). I sure hope I can get my hands on these! The fit looks great and it sure is a great budget find!
-->
Hernandez Cornet
showed this metallic belt at Stockholm fashion week. I think metallics in general is a great investment for spring and I sure would love this belt! A minimalistic detail that makes anything shine!
--> Basic tees and dresses with assymetrical cuts. That's what I'm going for. This one is from
Monki.
--> Again, patent shoes. As earlier mentioned - patent shoes goes with anything and feels very fresh! I love this pair from
Zara.
You may also like: