Skönhet
Carolines blog 10 apr 2012 11:50 by Caroline Blomst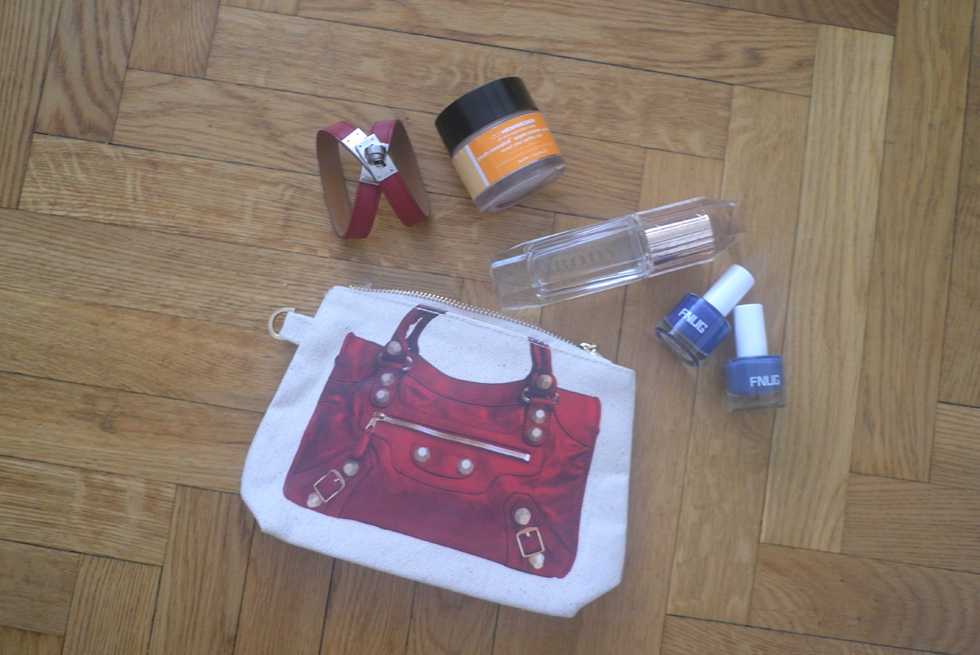 Right now in my new
makeup bag
from Thusday Friday /
Kyssjohanna.se
(yes I just had to get it!). Inside you'll find:
1. My fav day creme of the moment from Ole Henriksen "truth revealed super creme" (it smells orange blossom and is a bit less greasy than Dermalogica "intensive moisture balance" that I normally use).
2. My old Hermes bracelet, thought I'd dust it off and wear it again so I just shoved it in the bag until I want to use it!
3. Burberry Body, I think this one smells great! I'm alternating between this and Stella McCartneys L.I.L.Y.
4. I love blue nailpolish, these two great "denim-ish" shades comes from
FNUG.