Inspiration
Carolines blog 15 nov 2012 13:41 by Caroline Blomst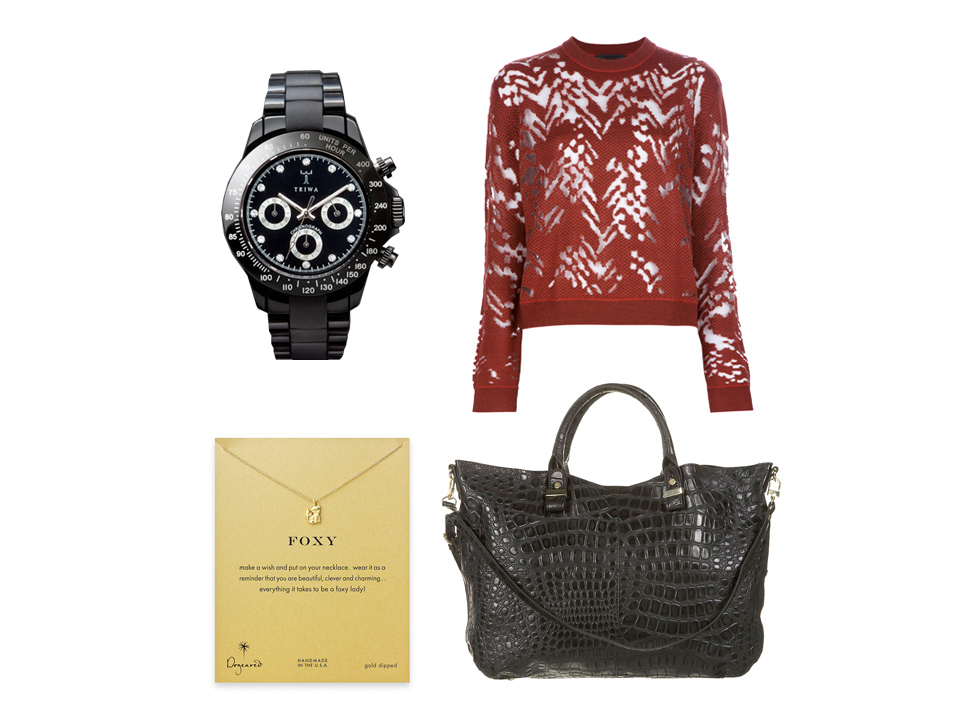 1. Black watch from
Triwa.
I really like this unisex model not only 'cause one can share it with the boyfriend but 'cause it looks awesome on. Sporty yet expensive. Check out a look on
Natasha Poly here.
2. Alexander Wang Dissolving Herringbone
Pullover
in Merlot/Paprika.
Here
on Sheila Marquez.
3.
Foxy necklace.
Who doesn't wanna be foxy?!?
4. A croc tote. To wear like the
Olsens.
Theirs are a vintage from Fendi, this above is just as nice but from
Topshop.