Inspiration
Carolines blog 19 nov 2012 12:48 by Caroline Blomst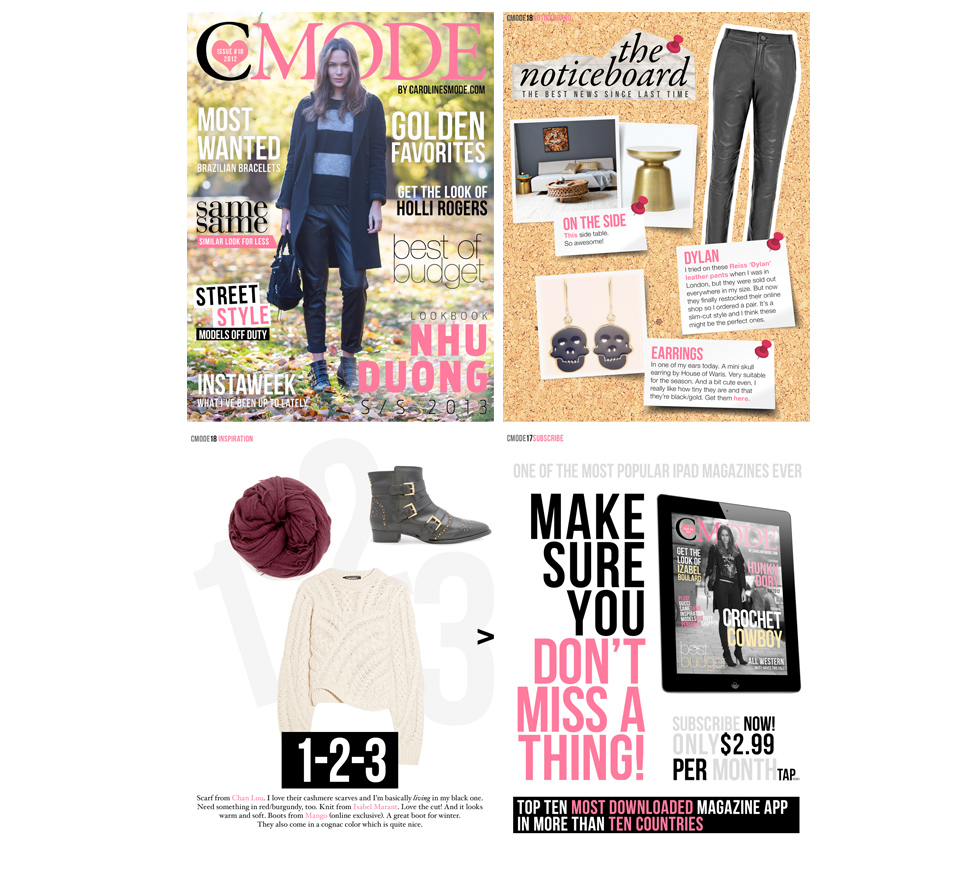 New issue of C Mode is out, you can get it on iTunes,
here.
This issue is packed with inspiration, and as many of you already know the magazine is based on my blog. Same content packed into a eye-appealing magazine format. It's a whole new way of reading my blog. It's fantastic how well C Mode has done both in Sweden aswell as International.
C Mode is the top 10 most downloaded magazine app in many countries and that makes me very happy! Thank you for reading!