Inspiration
Carolines blog 24 nov 2012 23:45 by Caroline Blomst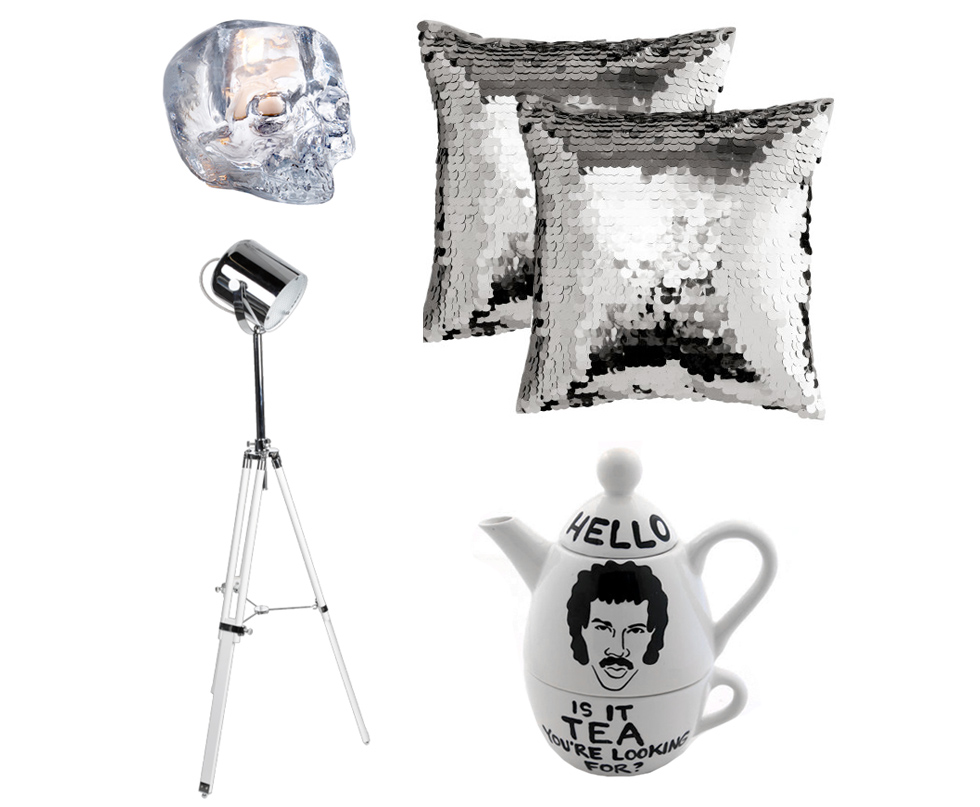 1. Skull
candle holder.
I want one!
2. Disco ball like
pillows.
Disco inferno! The more the merrier.
3. These type of
lamps
are very in trend right now. What I like about them is the fact that they look like studio light but refined - to suit a home. Besides the fact they look good I'm sure they make a great source of light.
4. Hello, is it TEA you're looking for? The funniest
tea pot
around, yes probably!