Carolines blog 31 jan 2013 22:52 by Caroline Blomst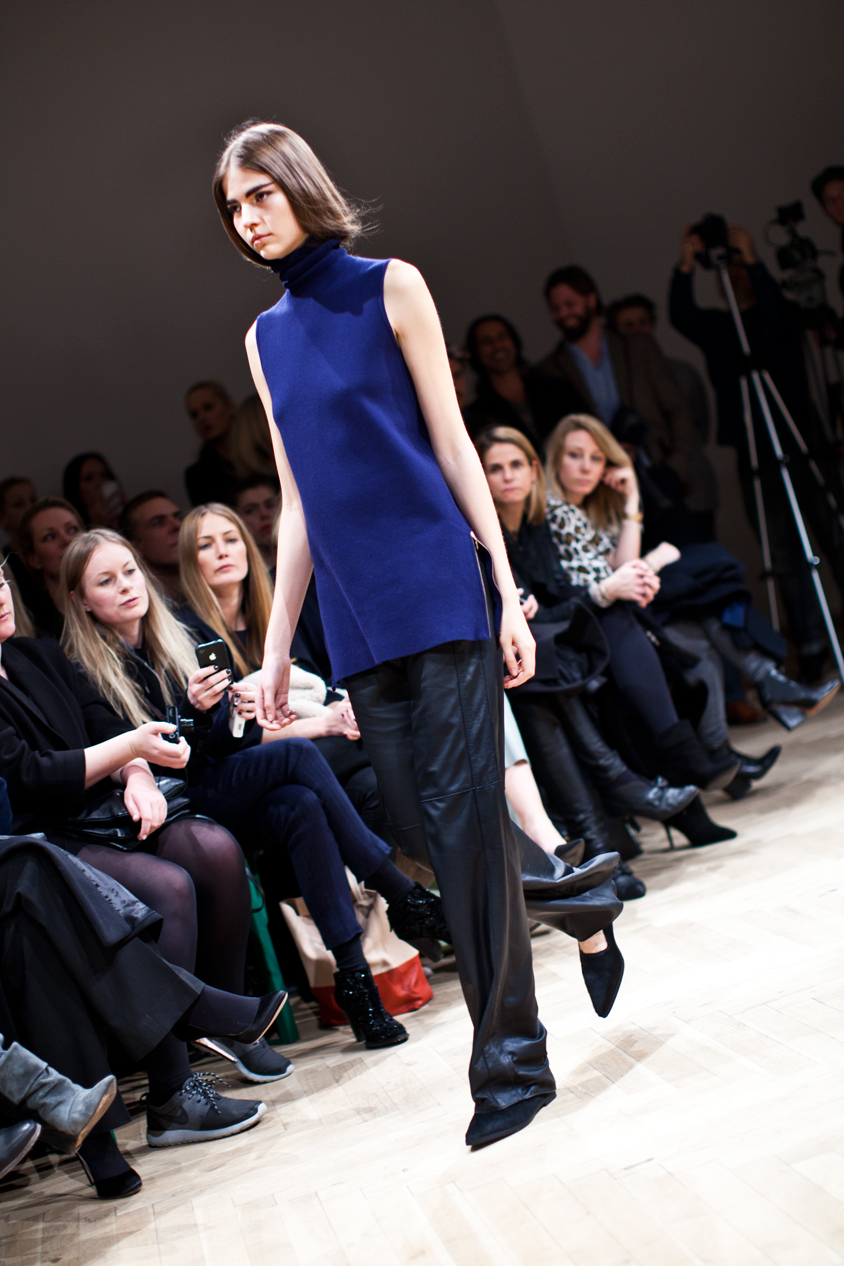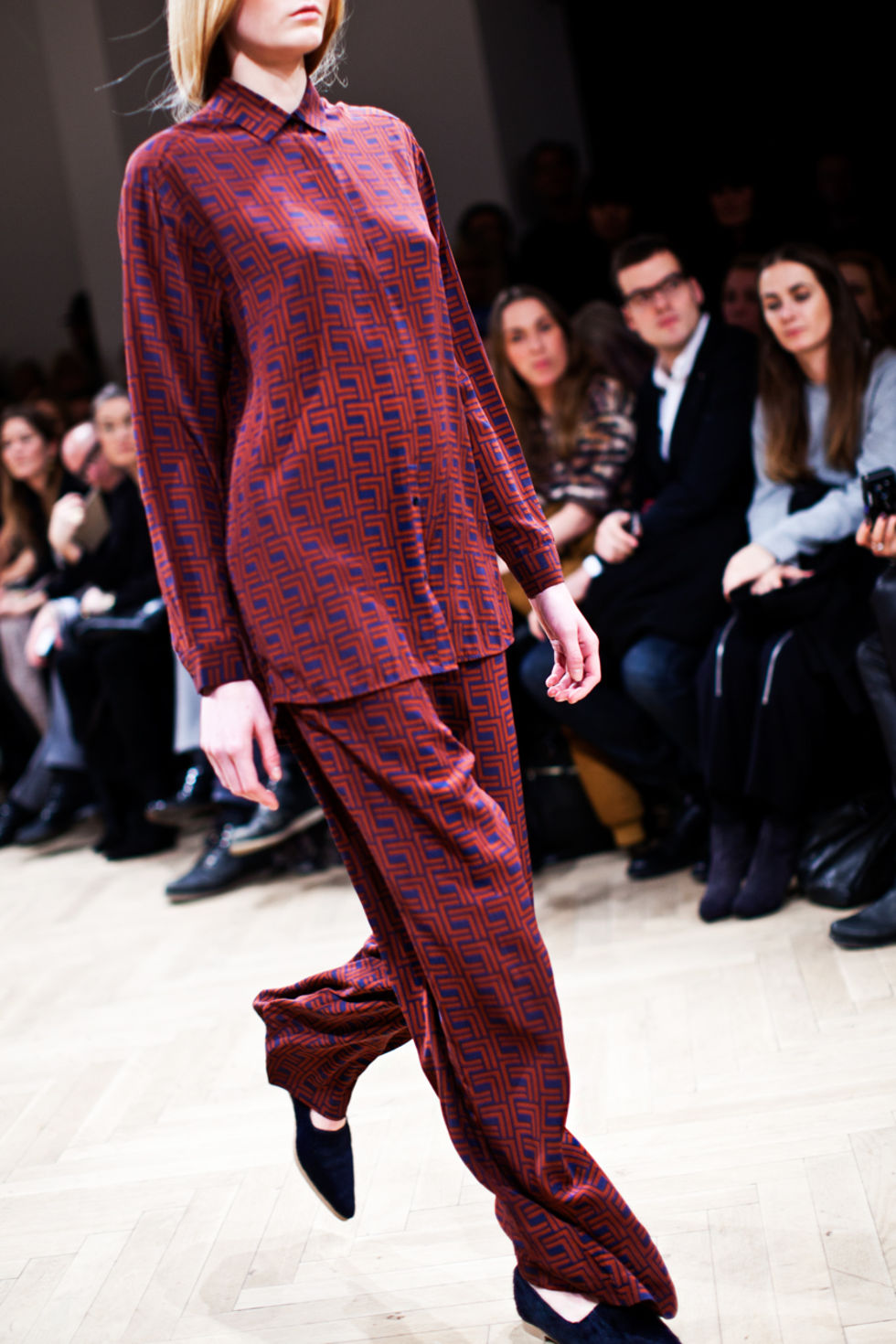 Bruuns Bazaar
showed their fall/winter 2013 collection here in Copenhagen today. As always the collection was very minimalistic and Scandinavian which I really love about them. I snapped some pics of my two favorite exists which you can see above. First off the wide thin leather pant teamed with a blue sleeveless turtleneck. This looks feels very Scandinavian and cool. And the pant looks amazing! Number two is the pajama look, the pattern and color is great, imagine this together with a set of black heels. Then the shirt with maybe blue denim, and also the pants with a black top and blazer. Great versatile pieces that work both together and alone. And that also works for more then one season, something I also really appreciate.
It's a long way until fall 2013 so in the meantime be sure to check out their
spring collection
. They have made a pair of
leather track pants
that are pure PERFECTION. See the runway pic I snapped last season
here
. I must see if I can get hold of a pair. Maybe, maybe!
You may also like: