Carolines blog 5 feb 2013 09:55 by Caroline Blomst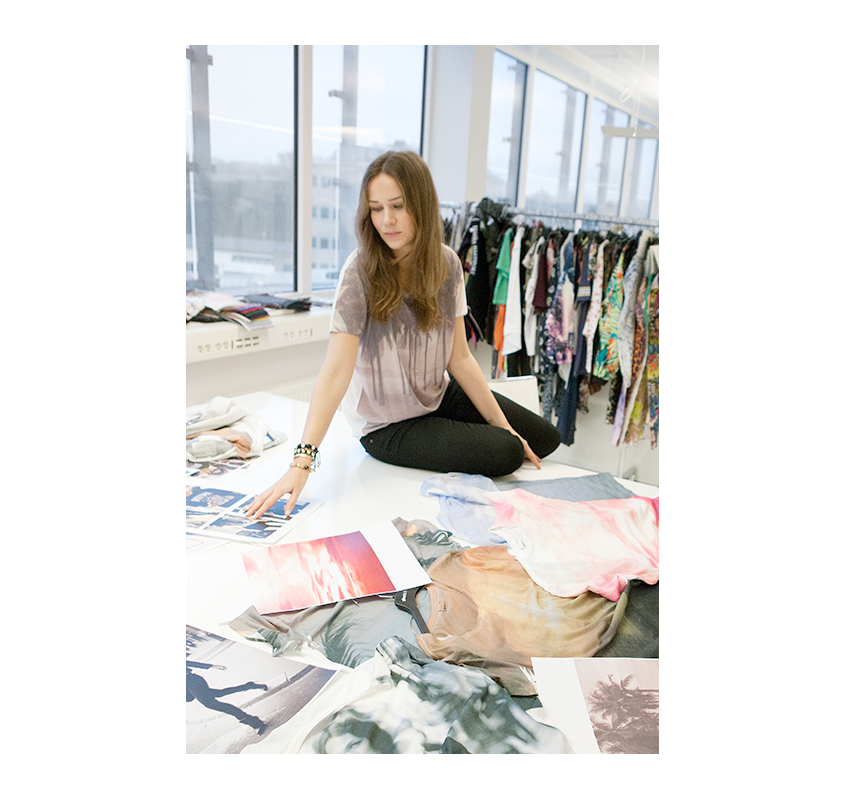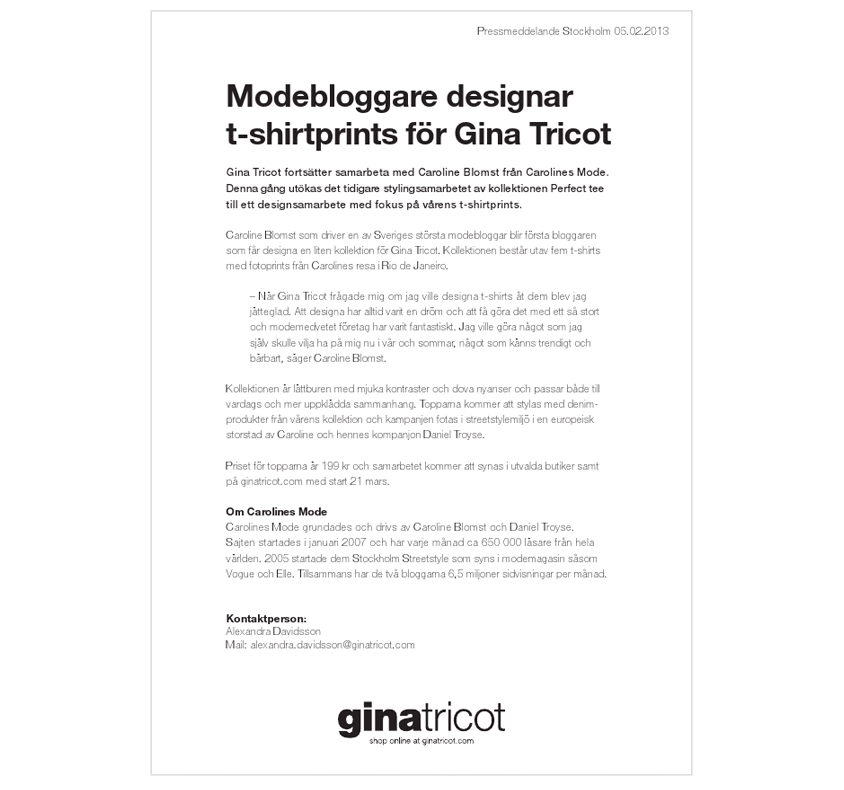 I have designed a mini collection for
Gina Tricot
with five t-shirt prints. The prints are all photos from my trip to Brasil and Rio de Janeiro last year. When I got asked doing this collection I wanted to do prints that I would wear myself. I think the result is awesome and I can't wait to get to wear my t-shirts. The campaign images for this collection was styled by me and shot by
Daniel
in a European city. I'm very excited about this and I can not wait until I can show you more.
The t-shirts will be in stores and
online
from march 21 and the price will be 199 sek (approx 22 euro).
Above are the press release (in swedish) and a pic from my visit at Gina Tricots head office in Borås where you can see a sneak peek of some of the t-shirts (I'm also wearing one of them).
You may also like: