Carolines blog 5 feb 2013 16:50 by Caroline Blomst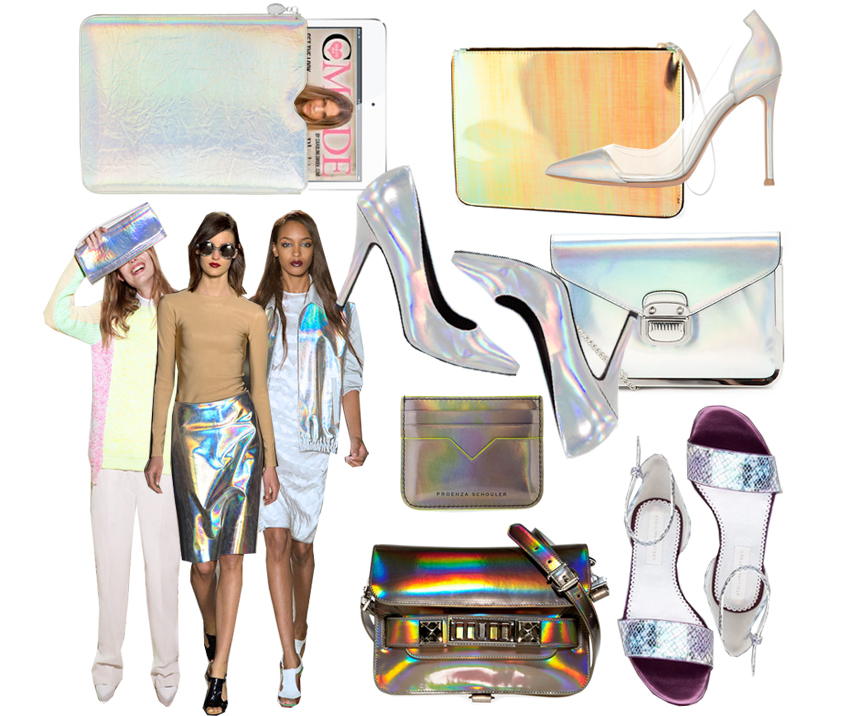 The hologram trend for spring is a favorite of mine. I like it in small doses - like for a clutch or pointy heels. It looks awesome with a relaxed denim outfit as well as with a more dressed up look.
1. iPad case from
Stella McCartney.
2. Clutch from
H&M.
3. Heels by
Gianvito Rossi.
These are high up on my shopping list but I haven't found them in my size yet.
4. Heels from
Forever 21.
This shoe come in three different hologram color settings.
5. Bag from
New Look.
6. A
credit card case.
Perfect for those bags that are to small to carry a wallet inside. I need this.
7. The dream
Proenza.
8. Sandals from
Stella McCartney.
Love these!
Runway photos from Stella McCartney resort 13 and Jonathan Saunders spring 13.
You may also like: