Carolines blog 14 feb 2013 07:54 by Caroline Blomst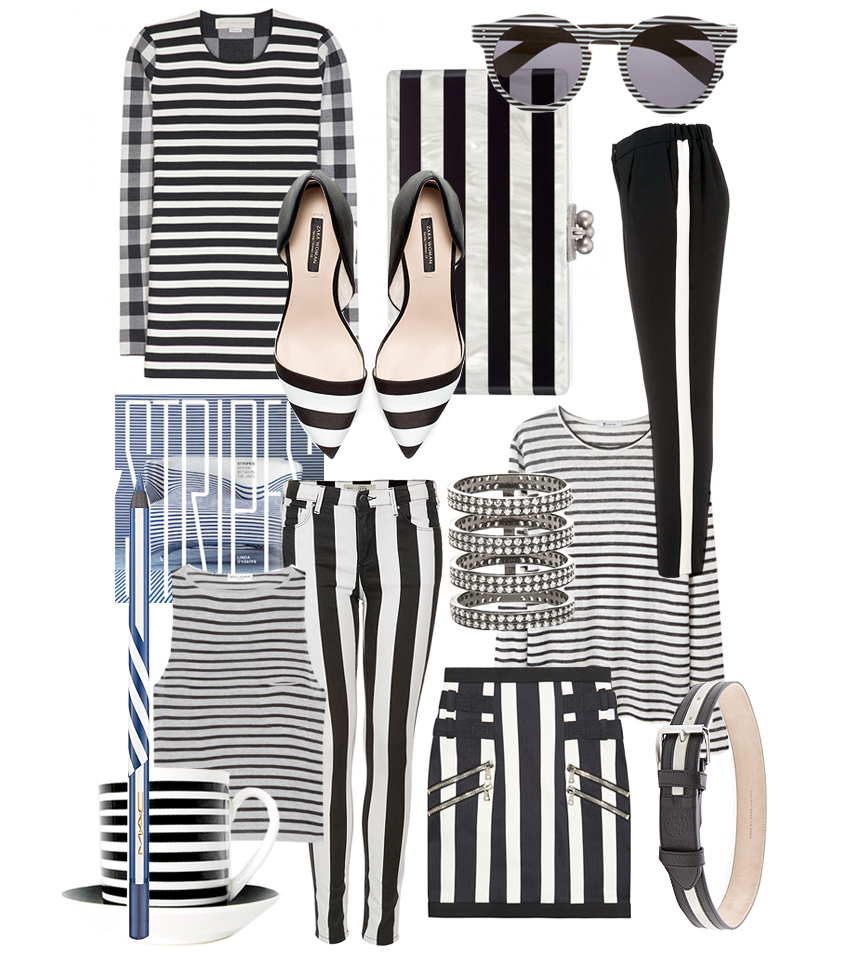 It's fresh and feels very much like spring time with stripes. I'm still having
this all stripes look
from Celine on my mind. Anyway I already shopped striped jeans and a striped blazer at Zara when I was i Barcelona. So now I'm only waiting for better weather (snow storms is never optimal for any outfit) so I can wear them out and not freeze. At the meantime I've picked out some of my striped favorites for now.
1. Stripe and tartan top from
Stella McCartney.
2. Heels from
Zara.
3. Clutch by
Edie Parker.
4. Sunglasses from
Illesteva.
5. Side stripe pants from
Topshop.
6. Book about stripes,
Stripes - Design Between the Lines
by Linda O'Keeffe.
7. Stripe jeans from
Topshop.
8. Ring with diamonds in a stripe like model from
Repossi.
9. Stripe long sleeve linen top from
T by Alexander Wang.
10. Eyeliner from MAC from the Hey, Sailor! collection.
11. Vintage cup from
Etsy.
12. Sexy tank top from
Saint Laurent.
13.
Balmain
striped mini denim skirt.
14. Belt from
Marc by Marc Jacobs.
You may also like: