Carolines blog 21 feb 2013 18:22 by Caroline Blomst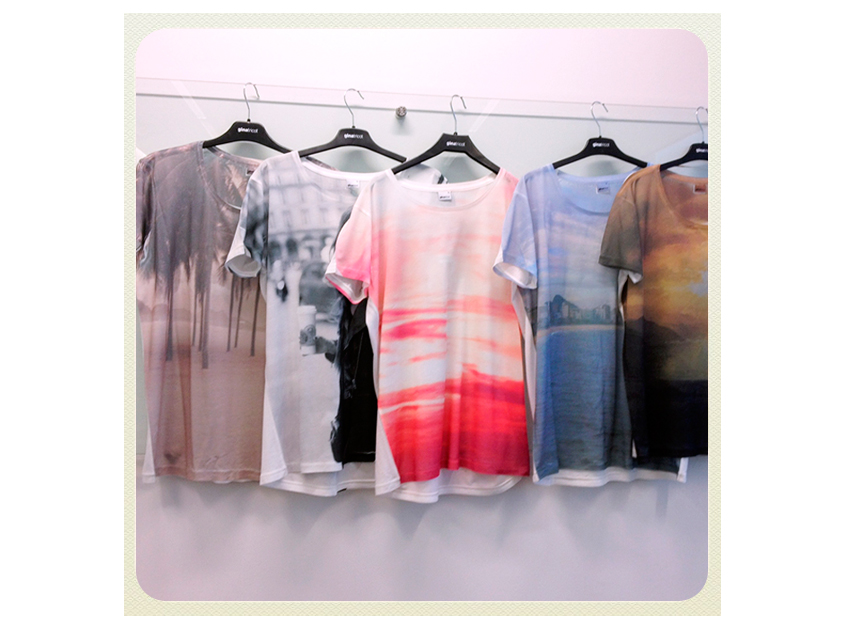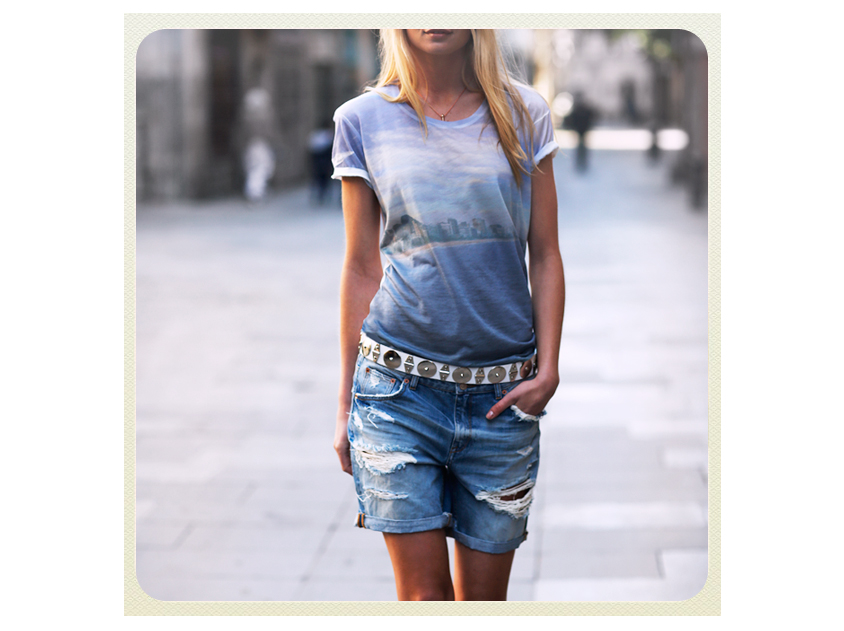 Finally I can reveal a better sneek peek of
the t-shirts I designed for Gina Tricot.
It's total 5 t-shirts with prints. All prints are photos which I took during my trip in Rio de Janeiro, Brazil. In the collection you'll see sunsets, palm trees, beaches and me! The fit is just like the perfect tee ones - which I think is just the perfect basic tee. The prints are soft and at first site you might no be able to see just what they are. I really love these full digital prints right now! You'll find my collection in selected
Gina Tricot
stores from 21st of march and also online.
It's super duper hard to pick out a favorite one - I really do love them all. And I can't wait until I can wear them! But I really really like the blue one which is a picture over Copacabana beach. It goes so great together with blue denim, feels very spring fresh. The campaign for this collection was shot by Daniel in Barcelona with model Klara Wester (Mikas) and I did the styling. The bottom pic above is a pic I snapped (of just that blue denim look) while we were shooting the campaign.
You may also like: