Carolines World | Style with Isabelle 5 dec 2013 10:17 by Style with Isabelle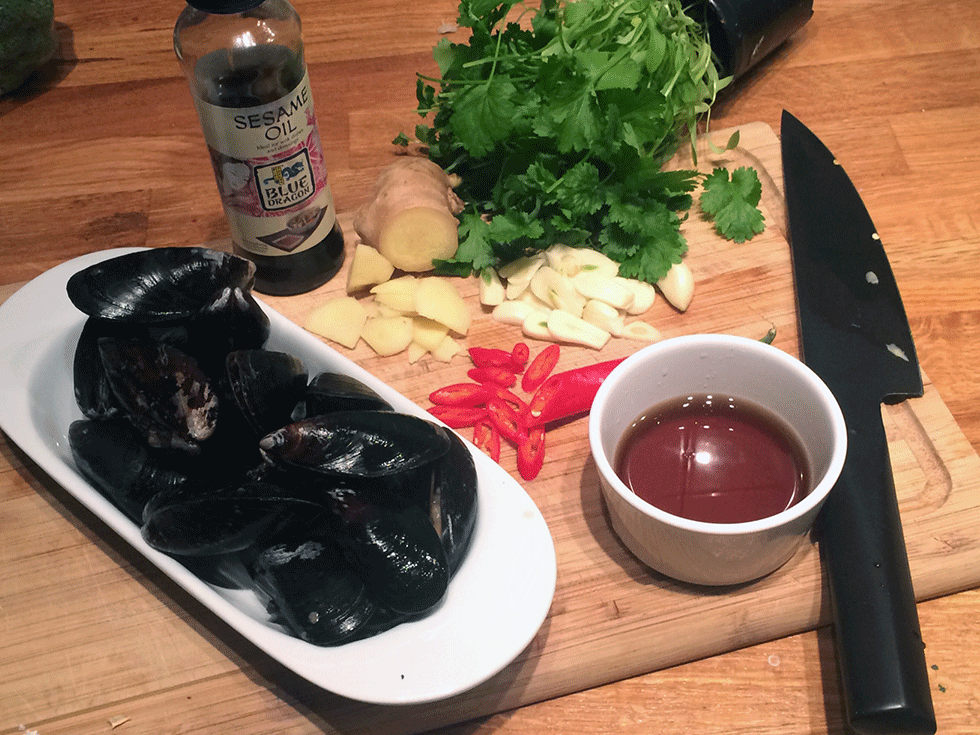 I hardly post recipes here, but I love to cook and have people over for dinner. Last night I made these Thai style baked mussels (those of you following me on instagram will have seen a sneak! @isabellehawi) and they were so so good I thought I had to share the recipe! You'll need:

1kg Blue Mussels
Ginger
4-6 Thai Chilis
5 Garlic cloves
Coriander
Thai Basil
1 Lime
Sesame oil
Fish Sauce
Butter
Water
Rice Wine


Clean the mussles, discarding any broken ones.. Fry chopped garlic, ginger and chili in sesame oil in a Wok pan. Add rice wine, the mussels and cover with water. Bring to a boil- and wait for the mussels to open and cook- takes about 5-7 minutes- make sure to cover with a lid so they steam and get the flavour of the ginger, garlic and chili. Ones cooked wait for them to cool down. Meanwhile make prik nam pla (a thai chili/fish sauce). Add fish sauce, 3 chopped garlic cloves (i slice mine), 3 thai chilis and 2-3 slices of a lime in a small bowl.
Now discard any mussels that haven't opened up or are cracked or broken. Take off one of the shells on the mussels and place the other half on a oven tray. Pour the Prik Nam Pla on the mussels, add a little bit of butter to each mussel and shell and cover with chopped coriander and thai basil. Put in the oven on 200° for 4 minutes or until the butter has melted and the mussels have gotten a little color and crispiness. Ready to eat! I served these with a cucumber/sesame/guilan chili vinegrette. Nom nom nom!