Carolines World | Style with Isabelle 17 mar 2012 10:14 by Style with Isabelle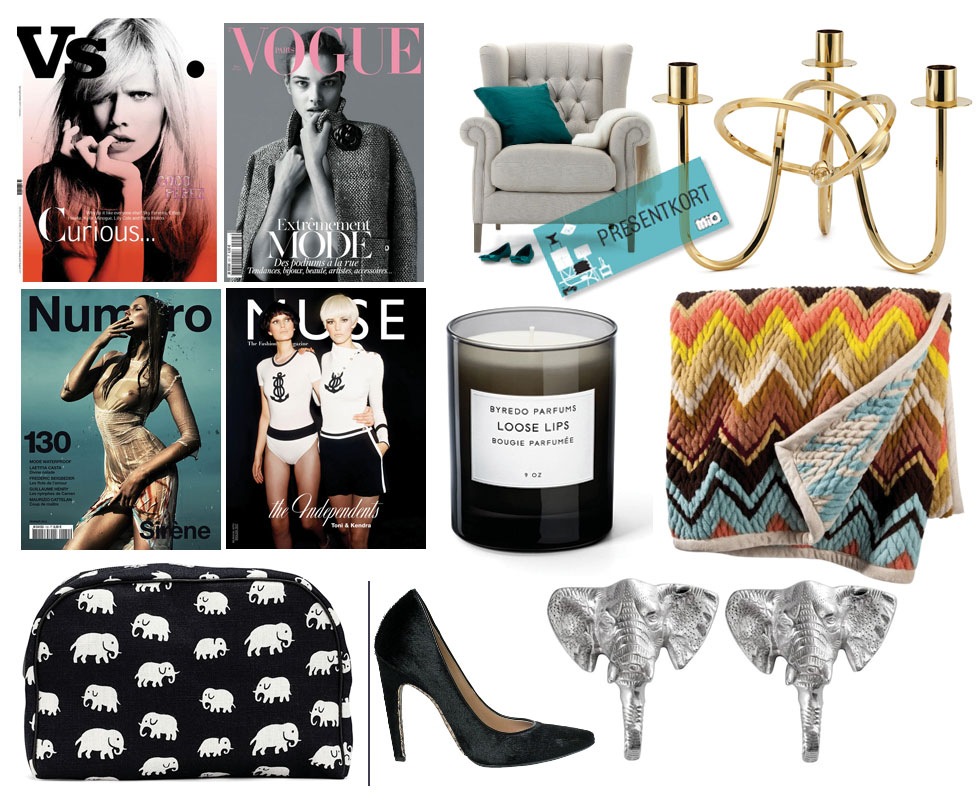 In a little more than a week it's my birthday, which is my absolute favorite time of year! I guess the excitement should start wearing off the older you get but i'm not quite there yet.... Anyways in case anyone is having trouble getting me gifts (haha), here are some ideas.
Fashion magazines on masse, these are some of my favorite titles. I'm really into redoing our home right now, and since i got these
new dining chairs
arriving soon, I'm on the hunt for a new dining table, so giftcards at interior stores both when it comes to furniture and textiles are more than welcomed. Candle holder from
Svenskt Tenn
.
Byredo
perfume, my fav right now is 'Loose Lips' smells just like lipstick used to when you were little and borrowed your mums! Missoni bed throw. Elephant print make-up bag from
Svenskt Tenn.
Ponylux Pumps from
MrsH Outnet/Proenze Schouler.
These cute elephant hangers from
Åhléns.
You may also like: