Carolines World | Style with Isabelle 6 maj 2012 20:08 by Style with Isabelle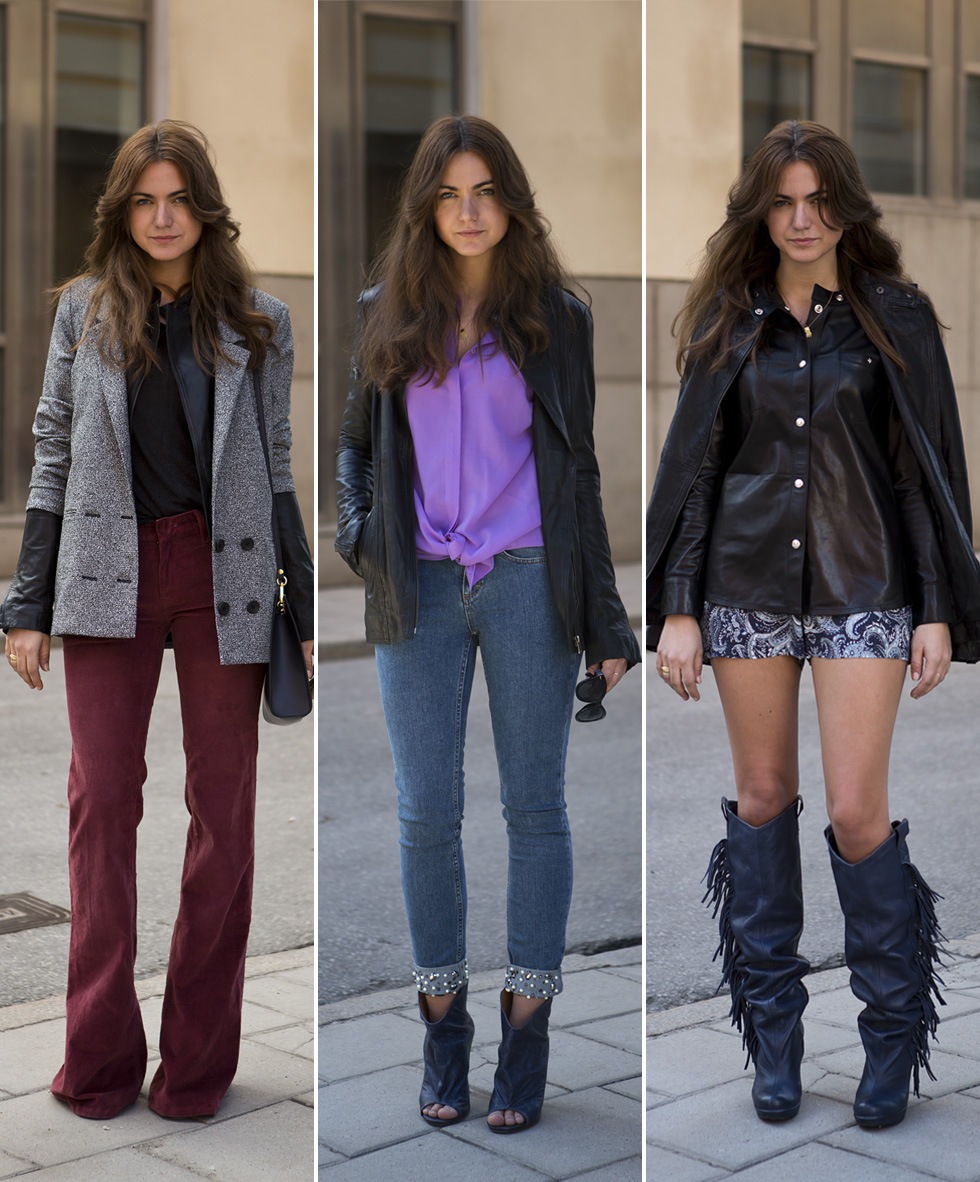 How to Wear part 2. The leather jacket is a sure basic in everyone's wardrobe, this fall however, get updated with the 1970's style, and put away the biker details for a longer silhuette with a looser fit.
For the ultimate 70's look, pair with burgundy flared corduroys, and layer your jacket with a looser fit blazer on top for a relaxed look. For that sophisticated flare that always feels current, add your favorite skinny jeans and a pair of great heels. Dare to take it to the top and add some edge? Leather on leather, paired with paisley shorts and fringed boots for a fun and easy summer look.
Leather 70's jacket from
Gestuz.
Click on Show All Pictures to see where all the items I'm wearing are from.
You may also like: