Carolines World | Nathalie Bergh 18 sep 2012 08:56 by Nathalie Bergh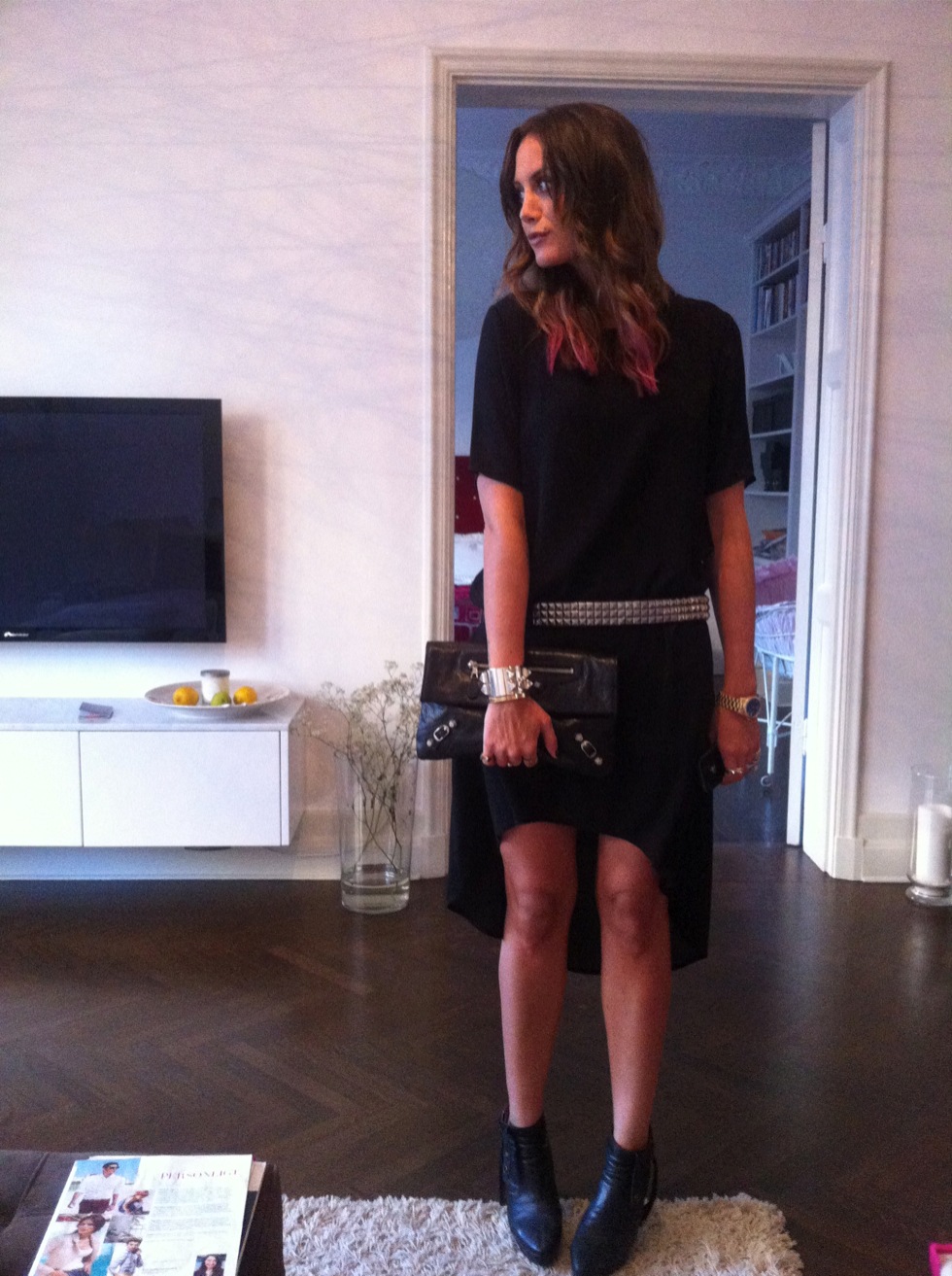 Last week I was at the Chic gala. A lot of fun to meet up with my collegues and go together. I wore a dress from JC. Love it. A little bit see through and very simple yet chic.
I matched it with a studded belt, hermes bangle, balenciaga bag, acne shoes, pink topshop feather fur and pink hairdye.
See more pictures
here