StockholmStreetStyle 16 jun 2008 16:00 by Daniel & Caroline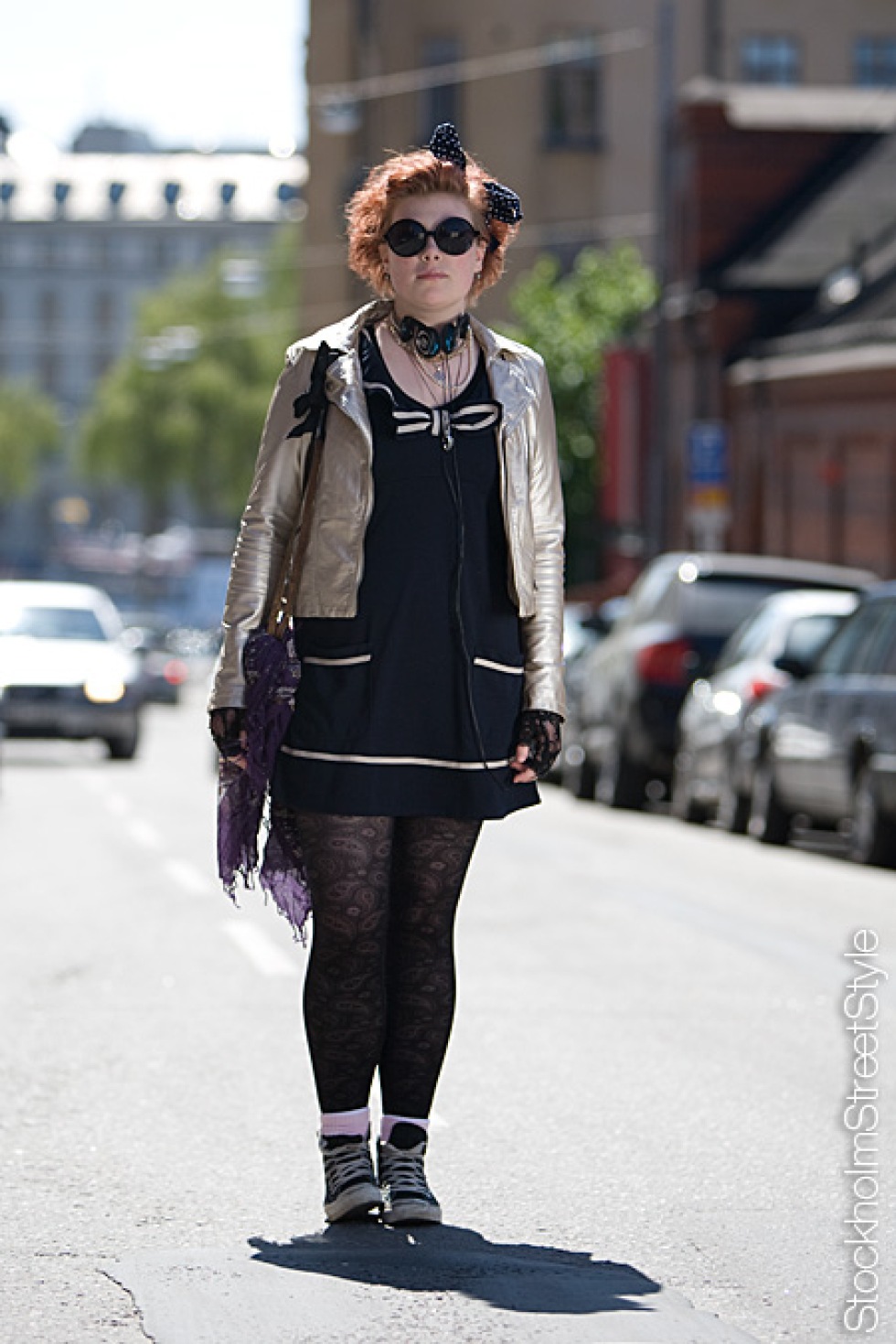 Berätta om din outfit, vad har du på dig?
- Converseskor, strumpor från Twilfit, klänningen och jackan kommer från Primark, handskarna är min mammas gamla och väskan är från en loppis i Paris.
Hur skulle du beskriva din stil i dag, har du något tema i dagens outfit?
- Jag roade i garderoben. Jag gillar hela 80-talsfaderutten.
Sysselsättning?
- Studerar och jobbar.
Har du någon modeikon?
- Cindy Lauper kanske.
Stockholms bästa klädbutiker?
- H&M.
Bästa lokala märkena?
-Jag har inga favoriter. Jag är inte trogen til något speciellt.
Favoritartist/musik?
- Det beror mycket på vilket humör jag är på. Prince, AC/DC, Cindy Lauper, det är ganska blandat.

Låna gärna bilder (för privat bruk) men glöm inte att länka till källan: http://stockholmstreetstyle.feber.se/ Tack!

In English! click click
What are you wearing?
- Converse, stockings from Twilfit, dress and jacket from Primark, my mums old gloves and a bag from a market in Paris.
What's the theme of your style today?
- The 80's.
Who is your fashion icon?
- Cindy Lauper.
Where are your favorite local shops?
- H&M.
What are your favorite local brands?
- I don't hae any favorites.
Who is your favorite musician?
- It depends on what mood I'm in. It can be Prince, ACDC and Cindy Lauper.


You may also like: