Carolines World | The Wiktor Diet 20 sep 2012 15:35 by The Wiktor Diet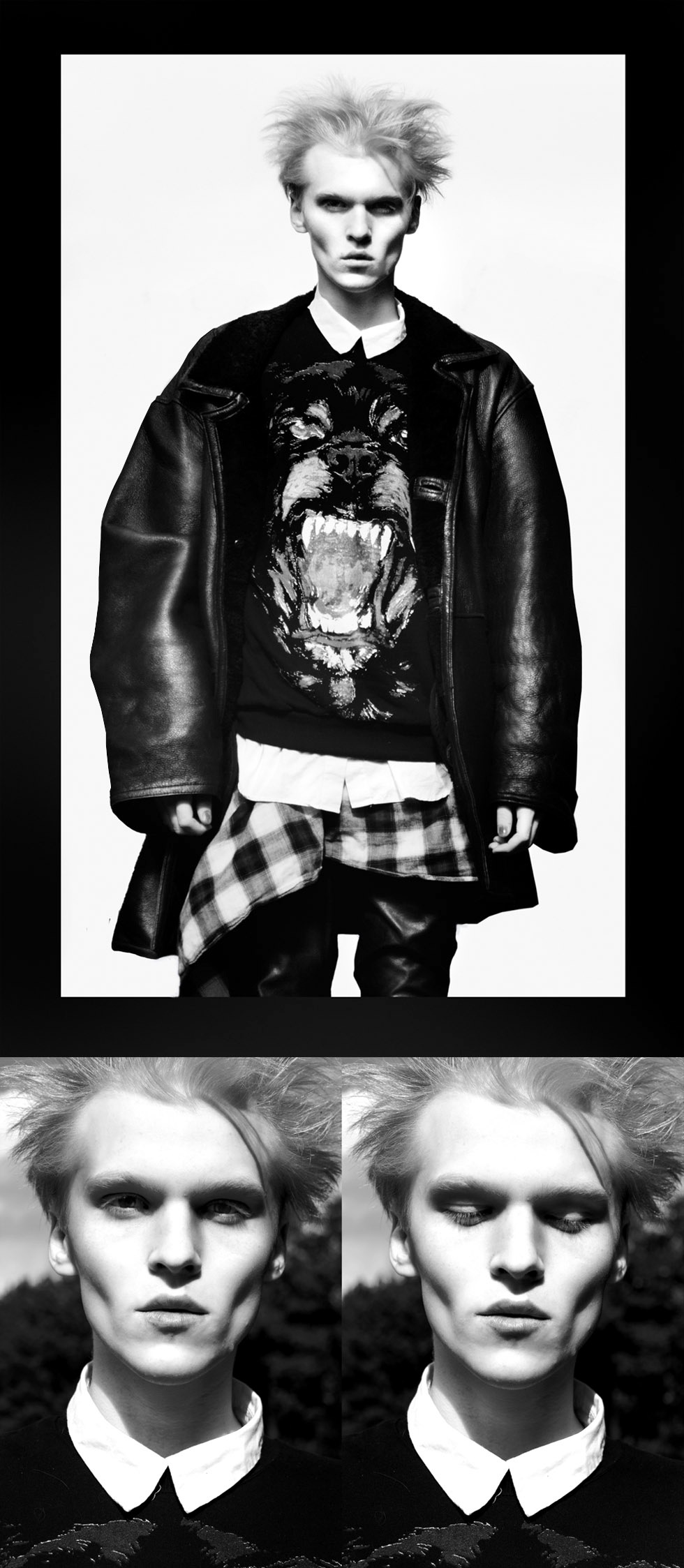 Jacket Second Hand// Sweater Givenchy// Shirt Versace// Trousers H&M// Shoes Second Hand// Kilt Second Hand

..both Givenchy rottweiler prints and checked kilts are a kinda tiresome look, BUT I found some sense and logic in buying the long sleeved version(I have the t-shirt too, both are from FW2011) cause...well...ehm...i like rottweilers? Truth is, i bought it(clicked "BUY" that is) while binge eating Häagen Dazs, feeling all kinds of sorry for myself. Problem is not the sweater itself(or that I'm a bit autumn-deppressed) It's the fact that i bought one the week before, from the FW2012 collection(as seen 2-3 posts back) and i bought yet another one today...ohh well, the life of a teenager. Ehm, the life of a 20+....